TO LENT BY TRAIN!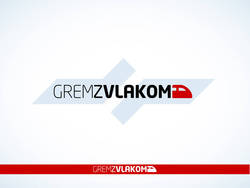 Want to change a trip to Festival Lent into an adventure? If you are planning a family trip by train, we recommend trains that take you to the centre of Maribor; 10 min walk from the venue Adventure Park (maybe 15 min if you have a trolley and a curious toddler with you).
During the day ...
ICS: Ljubljana 08.05, Zidani Most 08.50, Celje 09.05, arrival to Maribor at 09.40
Back home:
- ICS: Maribor 17.50, Pragersko 18.04, Celje 18.35, Zidani Most ob 18.54, arrival to Ljubljana at 19.38. Every day except Saturday!
- ICS: Maribor 19.45, Pragersko 19.58, Celje 20.32, Zidani Most at 20.03, Ljubljana 21.38.
... and night
- EMONA: Ljubljana 16.00, Zagorje 16.36, Trbovlje 16.42, Zidani Most 16.55, Celje 17.18, Pragersko 17.58, arrival to Maribor at 18.14
- Festival train LP 2006: Maribor 01.10, Pragersko 01.25, Poljčane 01.38, Celje 02.02, Zidani Most 02.27, arrival to Ljubljana at 03.23