LENT ON T-SHIRTS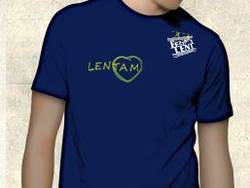 Do you lent? Use the word LENT in a slogan for a T-shirt.
Last year's T-shirt project encouraged the visitors to create their own unique slogans and invent new words that involved the word LENT. This year, we are doing the same thing. Create your own T-shirt!
LENTING ... with all my heart, every day, 16 days and 16 nights, with you, for 20 years
You can also win an award on Facebook: First prize:
- VIP tickets for the last day of the festival
- tickets for Luky Peterson concert
- fireworks tickets
Also, the first 50 people to create their own slogan will receive a T-shirt!
CREATE YOUR OWN T-SHIRT AT majice.festival-lent.si